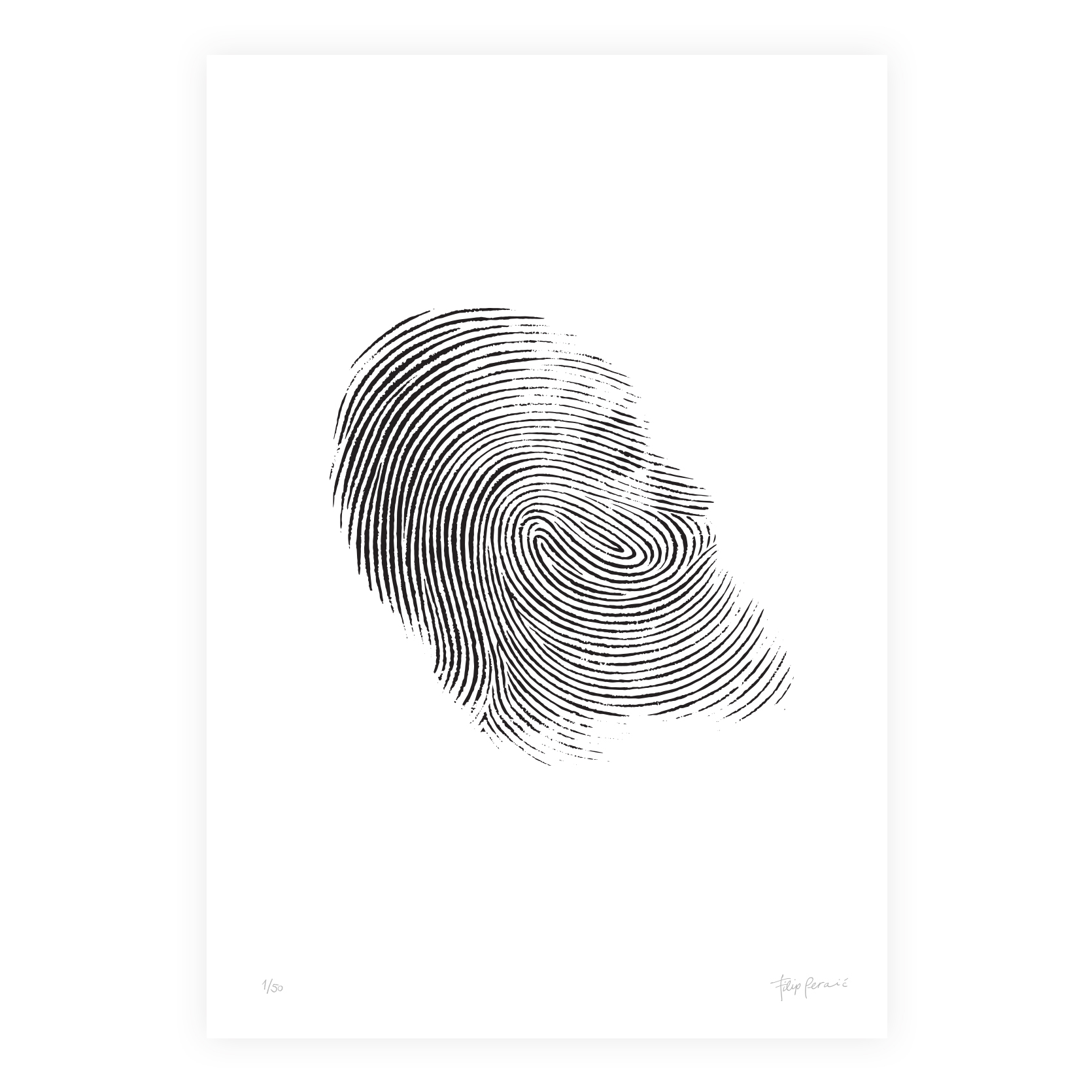 Suspect
Portrait no. 31
Suspect fired 26 shots last night and left this fingerprint at the crime scene in Salt Lake City.
Size
18 x 24 inches (45 x 60 cm)
Info
Each print is hand-signed and numbered by the artist, printed on high quality, 220 gsm paper. Print is packaged in safe carton tube. For additional info, please visit FAQ page.